You've probably reached that point where you're beginning to run out of storage space in your closet. You're thinking of storing some of your extra clothes in your garage. Well, good for you. Not only does this reduce clutter in your closet, but it allows you to use space more efficiently.
Although storing clothes is pretty simple, it's still easy to make the typical mistakes that can cost you money, time and quite the stress. Continue reading for tips and tricks on the best way to store your clothing in your garage.
4 Ways to Store Clothes in the Garage
1. Prepare for Storage
The first and most crucial thing to do not only for storing clothing but for just about every other action you take is to prepare. Always prepare. This will ease you of the process of storing your clothes in the garage. Be sure to wash your clothes and designate and clean a space to store them.
When you begin cleaning your garage, try to avoid using harsh cleaning chemicals if your family or kids often spend time in there. The chemical substances may pollute water sources and even evaporate and sediment in your storage areas. Also, consider using natural remedies like eucalyptus and citrus oil to keep pests out of your garage. 
Also Read: How To Clean A Garage Floor
2. Donate Unwanted Clothing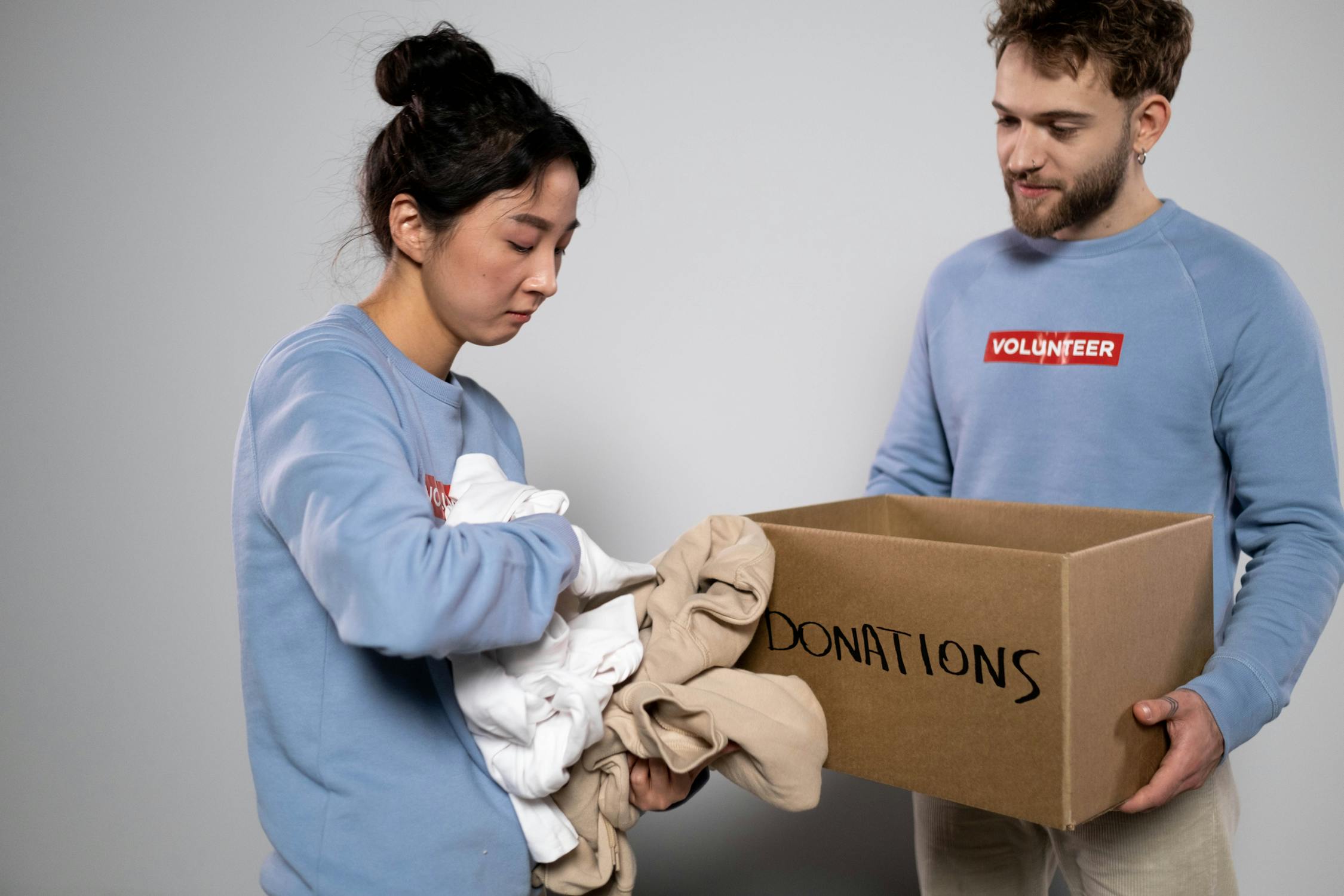 When dealing with clothing, many of us have quite the struggle of letting some go when we need to. When we no longer fit or have an interest in some of our clothes, it's best to consider donating them. Only keep what you're actually going to wear. Donate the rest to an organization or charity shop. You can donate any of your damaged clothing to an animal shelter as well so that it can become a comfy bed for a puppy.
There are even some secondhand shops that will buy your clothes, but for a very low price. Another option is to sell your clothes online. There are different websites and apps that allow you to sell and buy worn or unworn clothing items. 
3. Pack and Label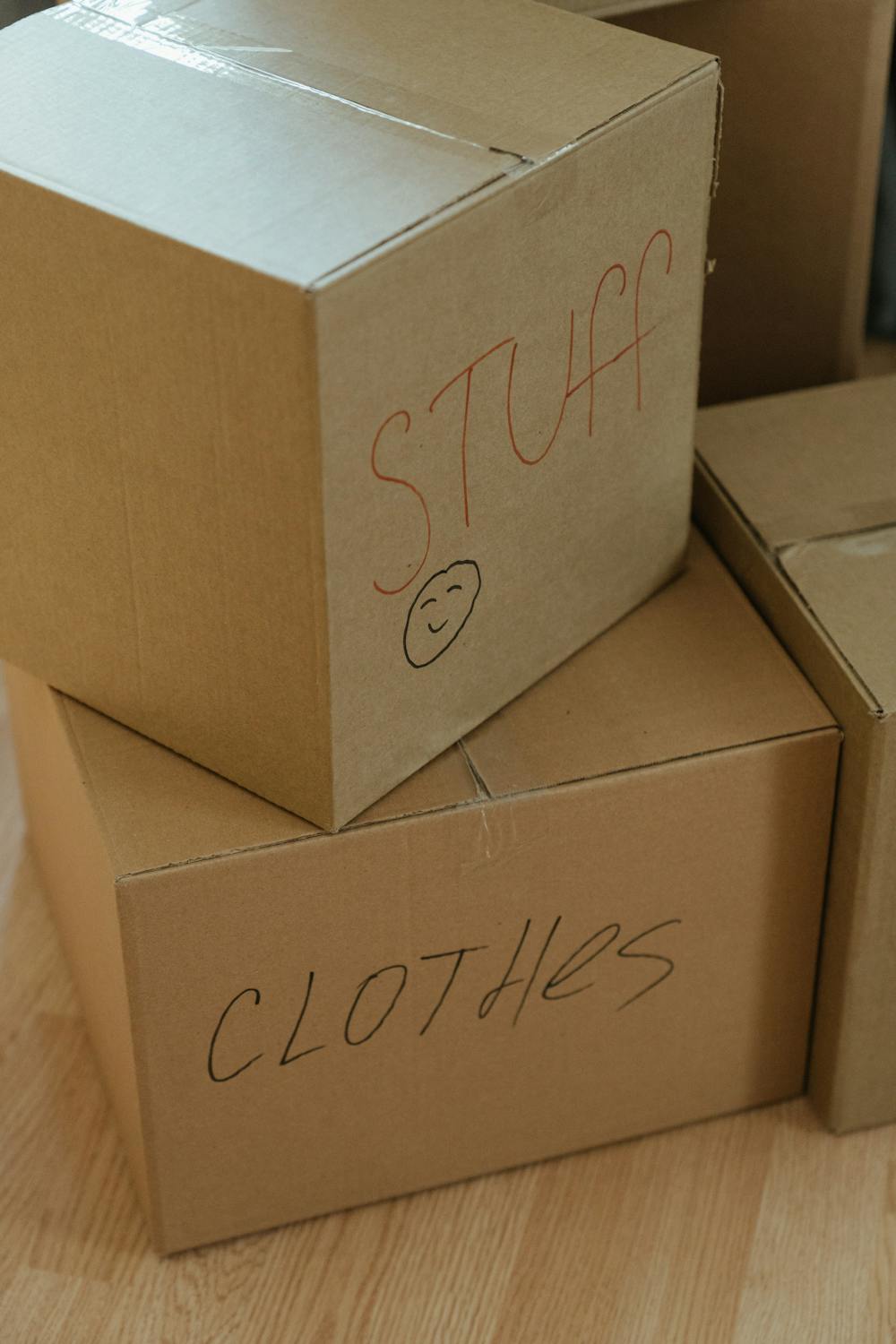 Packing and labeling your clothes is a great way to keep them organized and easier to find later. A helpful tip is to avoid using plastic bags. Having your clothes stored in a plastic bag causes the moisture inside, as well as remaining chemicals, to be sealed in. This can result in damaged clothing by mold after being closed in a plastic bag for too long.
Plastic bins are great for storing clothes because they stack well, keep moisture and pests out and are simple to handle. Clear bins are also good because it's easier to see what's inside. Be sure to consider using labels that tell what's inside your bins when organizing your outfits.
Also Read: Ways to Organize a Garage
4. Store Wisely
When you're storing your clothes, try to store them off the ground. When they're on the ground, it's easier for pests to get to them and even for water to get in if you live in an area that floods. You also want to store your clothes away from heat sources and avoid using mothballs, as they can serve as a health hazard and aren't good for our clothes. Be sure to keep your clothes away from UV light as well to prevent the colors of garments from deteriorating. 
FAQ's
Can you safely store clothes in the garage?
Keep in mind that clothes do attract moths, and certain materials such as leather and fur do not hold up well when stored in damp areas. However, with all the tips and tricks mentioned above, it's possible to avoid this and store your clothes in the garage.
How do you keep clothes fresh in storage bins?
One way to keep your clothes fresh in storage bins is by deodorizing the storage before placing your clothes in them. You can use an odor-neutralizing solution to wipe down the entire space within the storage bin. You can also consider using dryer sheets as an alternative.
Will clothes get ruined in a storage unit?
If you properly prepare your clothes for storage, then they should be fine in a storage unit. Be sure to wash your clothes, handle them well, use the right storage bins and choose the right storage unit facility.
Is it better to fold or hang clothes?
Easily stretched clothing like sweats, t-shirts and sweaters should be folded to put less stress on the materials. Denim and khakis should be folded as well. Easily wrinkled garments like dresses, suits and blouses, as well as anything made of pure linen, should be kept on hangers.
Conclusion
Remember these tips for when you begin to store your clothes in your garage. For more information visit our website or contact us today.
If you like what you are reading, please consider checking the articles below: