Choosing the right lighting for your garage can be tricky. Picking out the best lighting structure for you all depends on how you use your garage. Some people just pull their cars into their garage, while others use their garage for projects and storage. Either way, choosing lighting for your garage can be a fun process! Here are some tips for some perfect garage lighting ideas.
Best Lighting Designs For Your Garage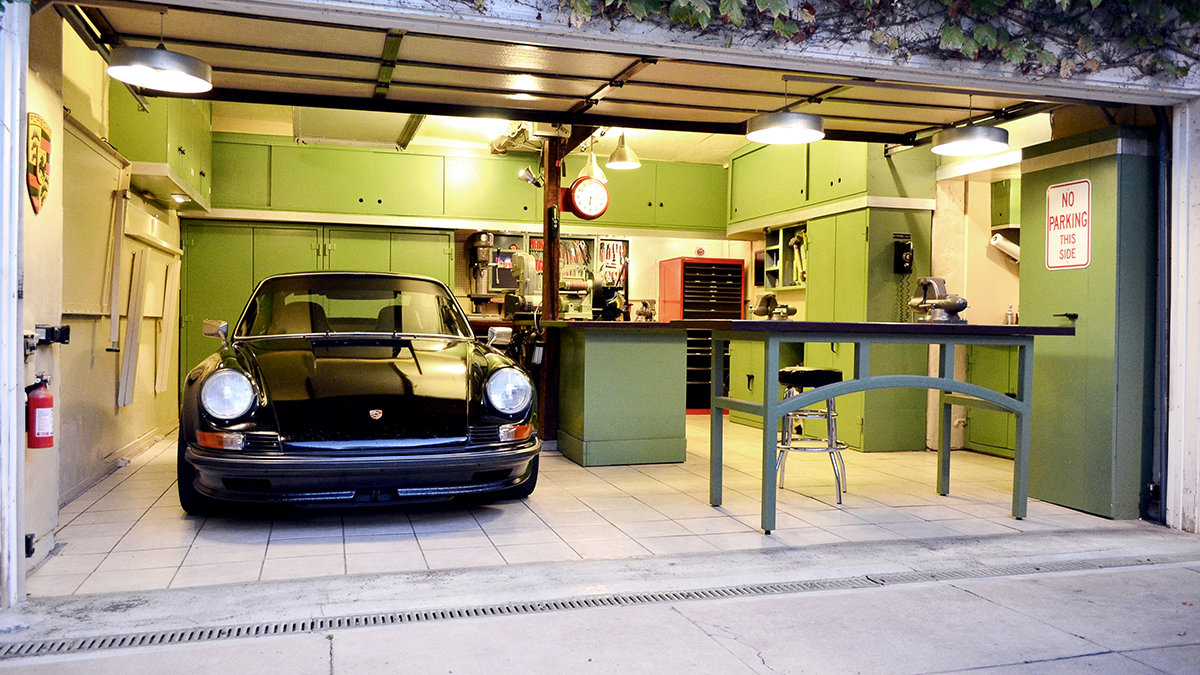 There are so many different lighting styles for garages. From modern to traditional, there is so much you can do with this space. Mounted lights, chandeliers, sconces and classic LED lights are the main options when it comes to lighting, but the options are truly endless. Here are some basic lighting designs to help you get started.
LED Lights For Garage With Wood Panel Ceiling Design

LED lights are perfect because they are both bright and safe for a garage design. Most LED lights also come a warranty which is perfect because if something breaks, you can get new ones with no hassle. Creating a wood panel ceiling design really all depends on the size of your garage and how your ceiling is shaped. Also, if you have an attic right above your garage, this design may not be ideal. However, wood panel ceilings are beautiful and will really bring something special to a space. If you're going for a classy look in your garage and plan on using your garage as a room in your house, this design may be your best bet.
Inexpensive Garage Lights From LED Strips

LED strips are versatile and are perfect for making your garage very bright. If you plan on doing home projects and need bright lights in your garage, LED strips are useful and inexpensive. The strips can be adhered onto the wall or ceiling and then can be moved if needed. LED strips are so popular for garage lighting because they are so convenient to use.
LED Garage Lights

In general, LED lights are perfect for any garage. They are bright, versatile and usually come with a good warranty. They are also energy efficient and come in a variety of styles, sizes and colors. Every garage needs some good lighting, so it is best to choose LED bulbs over standard bulbs. Of course, you should also purchase amount to put these lightbulbs in. Even if it is something very plain and simple, it is better than to just put the lightbulbs into the wall without a cover.
Farmhouse Garage

A farmhouse garage has many rustic, wooden features, and this style can easily be incorporated into lighting features. There are so many pendant and mounted lighting styles that use wood and wood finishes to give the pieces that rustic look that everyone loves. If you are designing a farmhouse garage, take your time when choosing the right lighting. It is important to keep that farmhouse style going in all aspects of a room, including lighting features.
Modern Garage

Modern garages are totally in style right now. Incorporating modern lighting means choosing a chandelier type light over a traditional LED plain style. Globe pendants are also a fun, modern lighting style that can go well in a garage. These stylized lights are what will make a garage more modern. Of course, with the right paint and other décor elements, you can make any space look modern.
Transitional Garage

A "traditional garage" often looks like a room with cement floors and a few bright lights on the ceiling. Practicality takes priority over design as the garage is used for storage and for protecting vehicles. However, the traditional garage doesn't have to be boring! By choosing a few lights that suit your taste, you can personalize your garage without straying away from this traditional look.
How Far To Space Your Lights
Spacing between lights all depends on the size of your garage and how bright you want your garage to be. If your garage is small, you may only need three or four lights in the room overall. If you have a larger space, consider buying several lights and spacing them out evenly throughout the room. Or, you may want to choose one main light for the center of the room and then get smaller lights to surround it. There are so many different spacing options for every kind of garage.
Final Thoughts
As you can see, there are tons of different lighting styles for your garage. When making a decision, think about what you will do in your garage and how the right lights will help you. Plan to go with a modern look or a traditional design and then plan from there. With a touch of your own personal style, your garage is going to look bright and brand new after this project is over! 
If you like what you are reading, please consider checking our other blog posts below: